This weekly update is a complicated one to write. It is the final results from Mamavation Bootcamp 18. I had a great experience throughout the entire seven weeks, and I'm sad to see it end.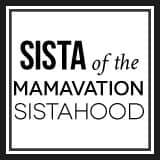 What is even harder than bootcamp ending, it having a week with the stats I had. I have been pretty disciplined all seven weeks, so having less than "perfect" numbers the final week is not how I would have liked to go out.


Week Twenty-Seven Results:
Calories Burned Exercising:

2822
Net Calories Consumed: 10,205/10,290
Weight Lost: -1 lbs, -45.5 lbs total
Current Weight: 182.5 lbs
I attended an amazing blog conference this past weekend, Women Get Social. (So much more on that later) I planned and prepped by bringing snacks, my workout gear, and making time to get my scheduled workout in. However, what I just couldn't do was move. Conferences are a LOT of sitting, for hours. All. Day. Long. I just couldn't get my steps in. I thought it might be rude if I jogged around the conference hall during speakers.
As far as calories go, you can see I stuck to it on Thursday at the Millennial Blogs #SMsummit. Even that shorter day of WGS on Friday I stayed within my calorie goal. However, Saturday went from 8am-8pm, and I prepared none of my meals, as they were provided to me. I also ate my free cheesecake. I don't really feel bad about that. It was really damn good, and one slice won't derail me from my goals.
Let me be clear that I am still happy I lost a pound. That's always welcome. It just not the showing I would've liked as the ending of a fabulous campaign.
I ran a 5K! Sweaty selfies are in!
I want to change the somewhat negative feeling about the week and look at the great things I accomplished. I ran a freaking 5K on Sunday! It was awesome and I ended with a time of exactly 35:00. That's 11:29 per mile. Sweet.
I have a full vlog and the top 10 things I learned up on Mamavation that I would love you to check out. I think I finally felt comfortable in front of the camera, of course for my final video. I had fun writing my top 10s too. Very David Letterman of me. There is also a side by side comparison of my before and after pics. I changed much more than I thought.
I will ABSOLUTELY be continuing the Shedding My Pirate Booty series, and it will most likely be moving back to Mondays, as that was my old weigh in day. I still have 3 goals to hit. I think of those goals like this:
"I HAVE to get there" weight

"I would like to get there" weight

"Hell yeah, I got there" weight
I'm not sharing these numbers yet, but I will after I reach them. Thank you for all your support during bootcamp and this whole journey. Please show my Mamavation Bootcamp Sistas +Dee Copeland and +Toni Carrigan some love too here: